License link_support Instruction Reviews How to install History
This module works on OpenCart 3.0
If you need a module for version 1.5.x-2.x - please, here you are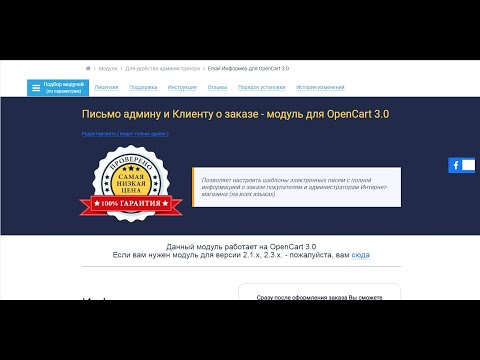 Module information
Immediately after placing the order, you can download the license and module files in the Dashboard
Created in OpenCart order notifications to site administrators and clients online stores do not contain all necessary information about customers, difficult for understanding and further processing.
Company NeoSeo have solved this problem by developing a module "NeoSeo Email widget" in order to make it easier to take and process orders. When using this solution, you can build loyal customers to Your business and increase the probability of re-ordering.
Discussion, questions and answers, support Email widget module for OpenCart in this thread on the forum: https://www.opencartmasters.com/forum/76-email-informer/.
Additional module benefits
Ability to customize templates for each order status.
Possibility to specify the subject of the letter for each status in all languages of the store.
Ability to specify the subject of the letter for each status for the administrator.
Ability to configure the sending of messages depending on the status (forced, ie will be sent always, included - only if the buyer notification mark is selected, disabled - never).
Support log messages, which will help to identify problems in sending messages (useful for developers).
You are buying:
License cost:
(+2 reward points)
Free[all functions are provided]
[ on 1 domain, unlimited, updates for free ]
Support
Free informational support is provided on the forum
OpenCartMasters.com
- please write your questions there, we will be happy to answer them!
Extended Support
You can purchase extended module support, which includes:
installing and configuring the module on your site;
adapting / styling the module to your template;
2 hours of the programmer for individual modifications of the module, which you can use for 365 days.
Extended support cost: from $ $49.
To order extended support or clarify details, write to our Telegram chat.
System Requirements
System requirements: PHP 5.3 - 7.2, ocmod
ioncube loader: 6.0 and higher
OpenCart: 3.0
License type: One domain
Activation method: automatically upon purchase or on request by mail info@neoseo.com.ua